Digital art
Digital art… but what is it?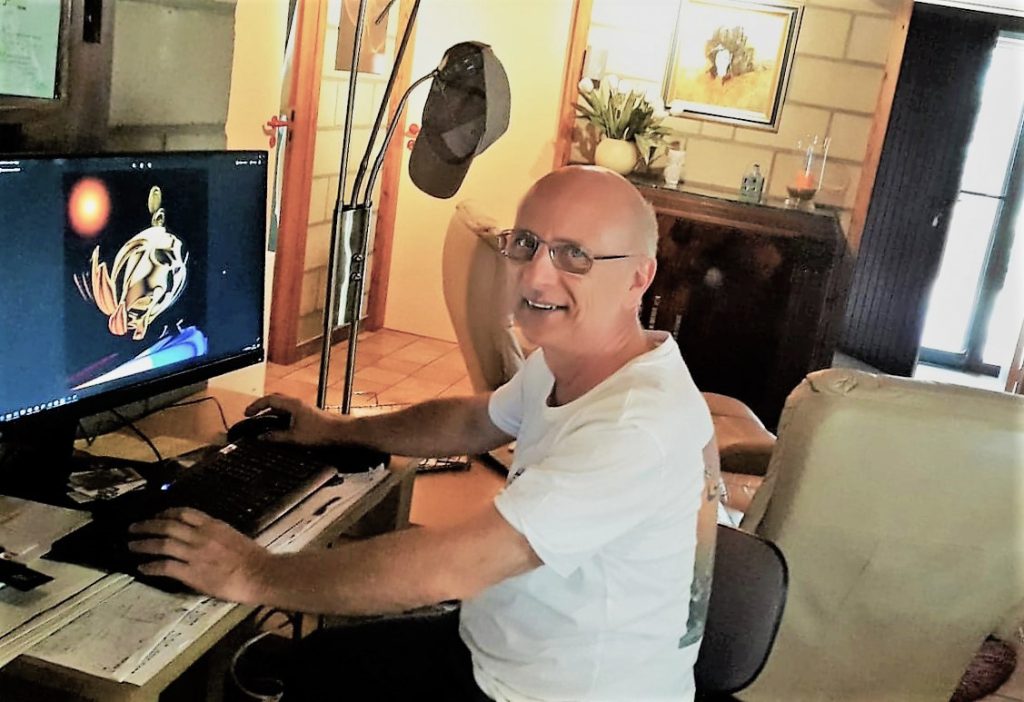 Digital art is conquering its true place in the pictorial artistic world. Whether in the cinema, in photography, in comics, computer tools are widely used for the design and distribution of a work. Digital is everywhere and largely deserves its place in the sun alongside more traditional techniques such as oil painting, watercolor or acrylic.
Digital art is vast and several techniques are available to the artist in his digital work: creation from photos (nature or character), digital collage work, creation of 3D works, drawing from a touch pad, … The possibilities of digital technology are endless and can be combined with each other.
Step 1… a blank canvas.
Just like the traditional painter who always starts with a white canvas, Christian Chaufheid (CCH), begins his work with a white screen. He starts from nothing, from his white screen, to let his imagination speak. By means of various computer tools, through mathematical formulas with numerous parameters, infinitely variable, he creates his images according to his fantasies.
Step 2… Composition.
Once the images have been created, then comes the work of composition and values (colors, contrasts, balance, light, vibrance, etc.) always using various computer tools, of which Photoshop is the final tool.
The creation process (steps 1 and 2), from the white screen to the final creation, will take the artist +/- 40 hours of work. It is only after seeing thousands of images scrolling that he will seize the latter to present it to you. Art, whether digital or otherwise, is a catalyst of feeling, it is about attraction and repulsion…. Art is a form of happiness and an accelerator of emotions and feelings.
Creations info
My creations are digital, so they can be printed in the desired format and on the medium of your choice… and the choice is vast… Paper, Canvas, Alu Dibond, Brushed Alu, Plexi, Forex, Glass, Tiles, Wallpaper, Tarpaulin , Magnetic plate, Fabrics, Clothing, Gadgets (see CCH-Art store) There is no limit!
I actually limit the number of prints to 5 pieces. I exclude from these 5 pieces paper prints and any support smaller than 40×40
---
No comments to show.
---