Sales infos
On the practical side… A creation pleases you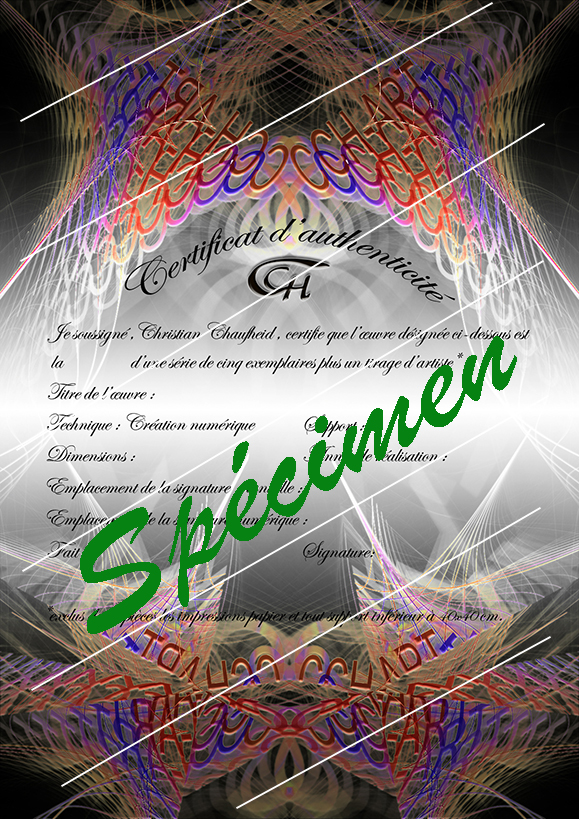 You want to acquire one of my creations… Here is some information that may be useful to you…
Firstly very happy that my art speaks to you. Never forget that whoever buys from an artist acquires a piece of his soul. Never hesitate to contact me… Information costs nothing and it will always be a pleasure for me to talk to you.
My digital creations can be printed on different media: art paper, canvas, Forex, Plexiglas, aluminum, and even tarpaulins for outdoor use. I limit printing to a maximum of five copies, they are signed, numbered and accompanied by a certificate of authenticity.
I have a good screen and the printing results are in line with my expectations. However, what you will see on the site may be slightly different depending on your hardware and its settings.
The copies on the site have been resized for the Internet and highly compressed… as a result, it loses quality.
If you want to know more about my background, see my profile on social networks like Facebook where I am very active, Instagram, LinkedIn.
You can also follow me on my Facebook gallery
---
No comments to show.
---